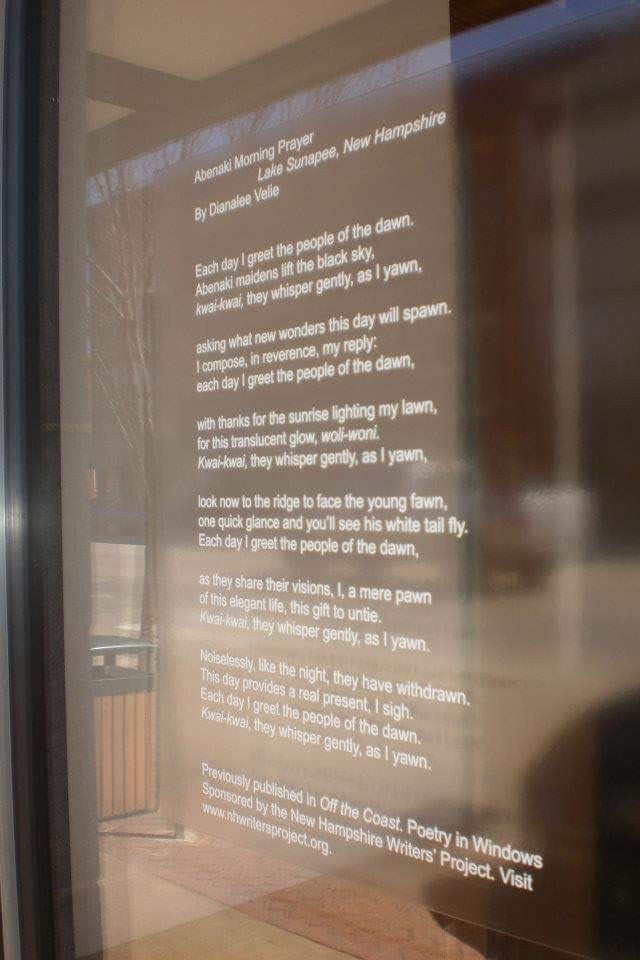 About Poetry in Windows
Poetry in Windows, a signature event by the New Hampshire Writers' Project (NHWP), appeared in Concord and Keene in the Fall of 2012, as part of several regional festivals.
Thirteen poems were selected for display as part of the Concord Poetry in Windows and were judged through blind selection by poet and former NHWP marketing coordinator Dawn Coutu.
These poems were on display through the month of November.
Although, many of them are still up in the windows of businesses in downtown Concord, NH today, over 10 years later. They have become part of the local culture and community.

NOTE: The poem featured above is called "Abenaki Morning Prayer" by Dianalee Velie and was previously published in Off the Coast.